1. Sign up
Create your free Visa Checkout account.

2. Store info
Enter your card details and your address.

3. Check out
Skip the forms and speed through online checkout everywhere you see the Visa Checkout button.

It's convenient
Check out faster across all your devices.

It's flexible
Pay with any major credit or debit card.

It's secure
Pay confidently with the power of Visa on your side.

Featured deals and stores
Offers, inspiration and more from our wide variety of online stores that accept Visa Checkout.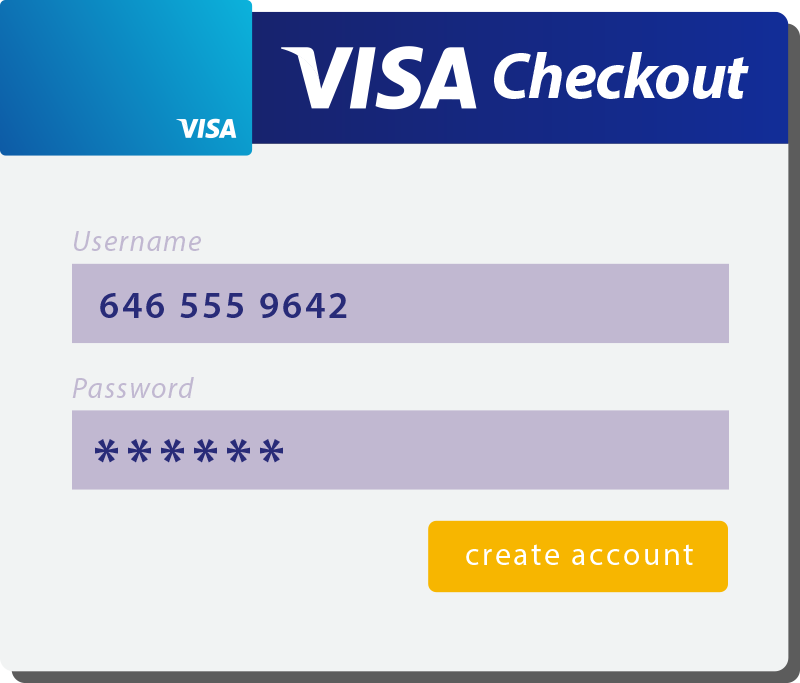 1. Create a username and password.
Visa Checkout works best when your username is remembered so we can personalize your experience.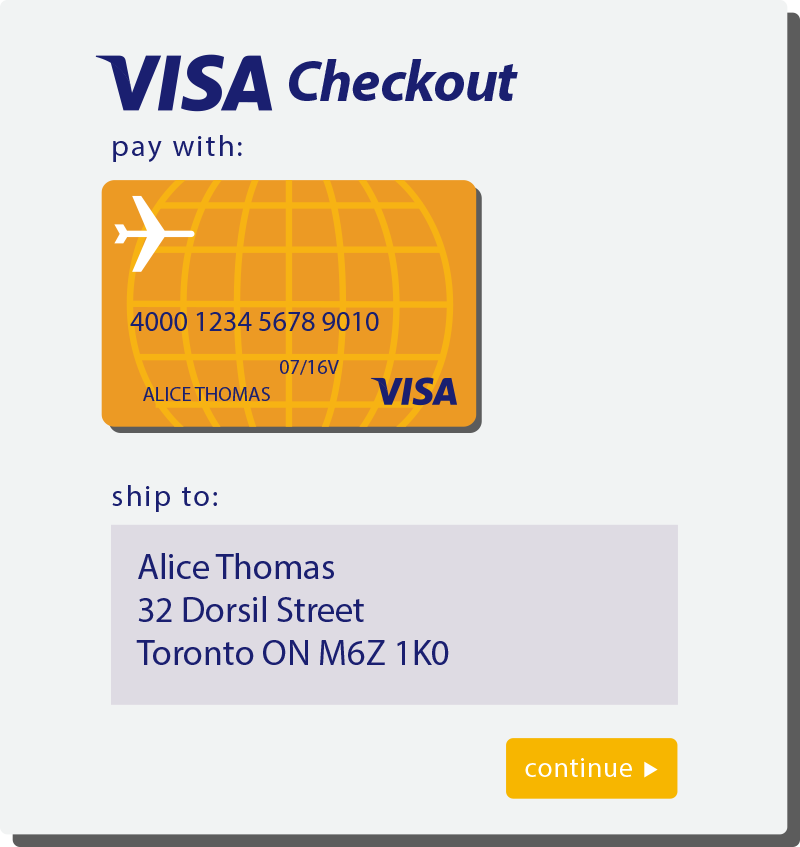 2. Enter your payment and shipping info.
(You only have to do this once.)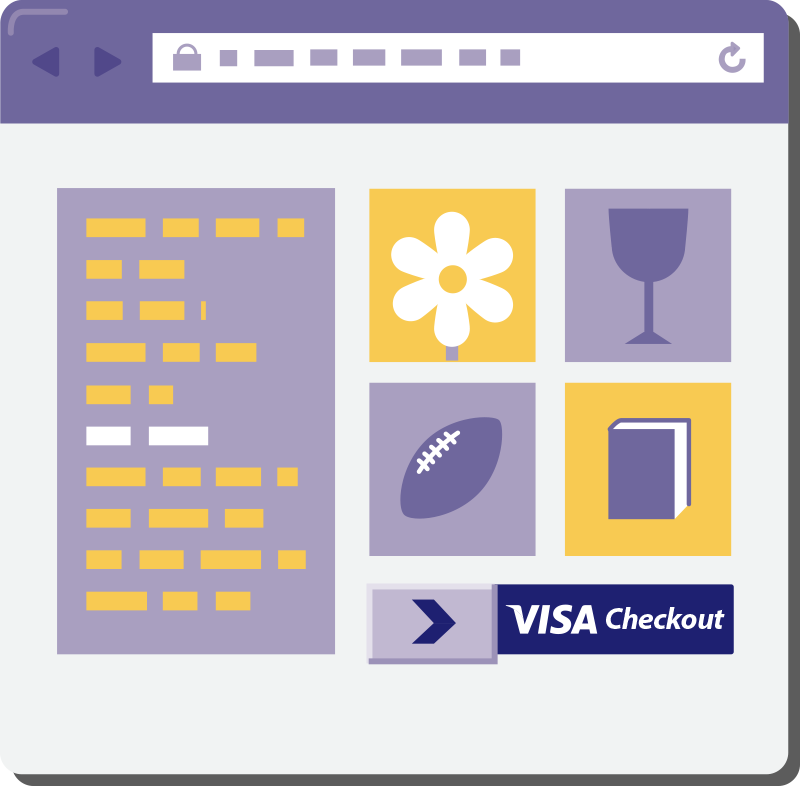 3. Look for the Visa Checkout button.