How fraudsters adapt to eCommerce trends
Article provided by Authorize.net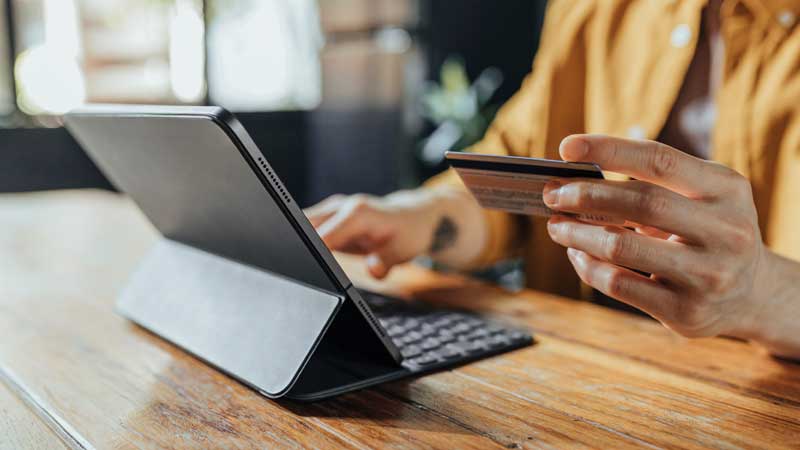 Over the next five years, analysts project that small and medium businesses will be hit with more than $130 billing in losses* due to payments fraud. One thing we know for sure about fraudsters is that they're always ready to adapt and take advantage of change in the eCommerce world. Here are three tactics that businesses should look out for.
1. Stay vigilant as the dark web moves into the light
Fraudsters have traditionally used the dark web to avoid criminal prosecution by using techniques like credit card dumps and information hacking.
However, more recently there has been more of this material appearing on websites that can be found using mainstream search engines. YouTube tutorials, Reddit forums, Twitter feeds, and Snapchat accounts dedicated to carding, a form of fraud where a thief steals credit card numbers, have become "legitimized" ways to generate income.
Popularizing this content on social media could become even more commonplace as fraudsters realize they face limited risk of prosecution.
To help your business stay up to date with the latest information, it is recommended that you actively track the fraud community on social media and prepare for related attacks.
2. If you're new to eCommerce, take extra care
Over the past few years, some brick-and-mortar-only brands moved quickly to open digital channels, while several new brands launched straight into online businesses.
Businesses that are relatively new to online shopping may also be inexperienced when it comes to fraud screening. And their rules and processes may need updating if they were built around consumer and fraudster behaviors that have since evolved.
Fraudsters may view newer websites as softer targets, assuming they lack the knowledge and expertise to combat fraud effectively. Be prepared with fraud detection software.
3. Watch out for "professional refunders" and other emerging fraud trends
Fraud trends continue to evolve. For example, "professional refunders" openly advertise their services on social media and market themselves as experts in certain merchants' returns policies. They use strategies to increase refund approvals.
A customer who previously carried out friendly fraud themselves may now employ a professional refunder instead. Working on behalf of the customer, the professional refunder will call the merchant's contact center to initiate the refund process. Once the refund has been processed the professional refunder will charge the customer a fee for their services—for example, 20 percent of the item value.
Make sure to be alert to the potential for professional refunding activity. You may also want to record refund claim calls for future reference. And of course, you'll want to flag customers with excessive refunds in your fraud screening tool.
*Jupiter Research, Online Payment Fraud: Emerging Threats, Segment Analysis & Market Forecasts 2018-2023.