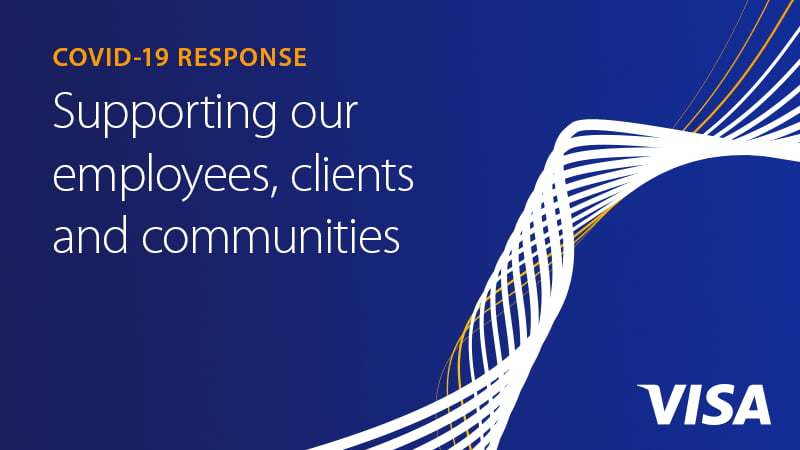 We at Visa are committed to supporting our employees, clients and communities around the world as we navigate the evolving social and economic impact of the COVID-19 pandemic. We recognize the critical role Visa plays to keep businesses, individuals and economies moving in the face of uncertainty by ensuring the entire payments ecosystem remains stable and secure. Our commitment to this mission has never been more important.
Our foremost priority is the health and well-being of our employees and their families.
Visa CEO Al Kelly pledged to our nearly 20,000 Visa employees around the world that we will have no COVID-19-related layoffs in 2020. Our employees are the heart of our company, and we are committed to helping them feel safe, supported and motivated as they continue to do their best work every day during this critical time.